About Me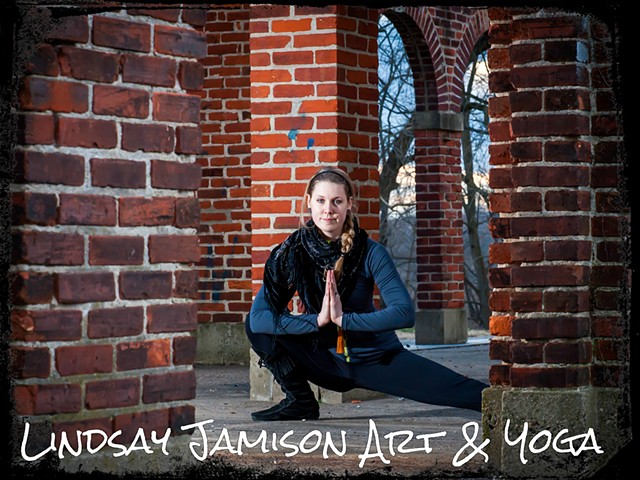 My Background:
In 2009 I graduated with a BFA in Sculpture and Glassblowing at the University of the Arts in Philadelphia. I had already been meditating by then, but it is there that I found the transformative healing practices of yoga. In 2011, I received my first 200 hour Yoga Teacher Certification at Yoga on Main in Manayunk. In 2013, I decided I wanted to focus on the yogic path, so I left my career as a professional glass artist to become a holistic wellness educator. I went back to Yoga on Main and took the 200 hour training again in 2013.
Since then I have studied various types of yoga and meditation practices including chair yoga, yin yoga, restorative yoga, vinyasa, hatha, MBSR- Mindfulness Based Stress Reduction at U-Penn and more. In 2014, I began studying Usui Reiki Ryoho and yoga for cancer patients and chronic illness after my Mother-in-Law became terminally ill. By 2018, I became a 500 hour certified yoga instructor while studying to be a yoga therapist. In 2019, I was trained in Pranic Healing and began diving deeper into my interest in shamanism. I am currently studying Core Shamanism as developed by Michael Harner's Foundation for Shamanic Studies.
My Profession:
My professional practice is multi-faceted and constantly evolving. I am a freelance wellness educator and visual artist. I work with two wellness companies offering a variety of classes and seminars for corporate contractors. I teach weekly group yoga, chair yoga and meditation classes at Independence Blue Cross and Mellow Massage & Yoga in Philadelphia. I specialize in creating personalized private sessions for clients including yogic lifestyle counseling, mindfulness meditation, reiki and shamanic practices. The wellness seminars in corporate and educational settings I offer include mindfulness meditation, stress management, movement for brain health, aromatherapy, arts & wellness classes on creating mandalas, vision boards and much more.
As a practicing visual artist, my focus is on mixed media paintings, drawings, murals and small-scale sculptures. I specialize in creating mandalas as a form of meditation, offering classes and workshops fusing meditation with creativity. In the summer months, I travel to various arts, music and yoga gatherings to live-paint and offer classes. I am the Art Director for Floyd Yoga Jam 2020, an interactive yoga, music and arts gathering in Floyd, Virginia. I am also a part of a Live Art Performance group called Rompus who gathers to create large scale pop-up murals with improvisational dance to live music.
My Why:
I have a deep curiosity about humanity's connection to oneself, our relationship with others and the natural world. Yoga and visual arts are powerful platforms for self inquiry. When I began to learn how to direct my awareness inward, powerful transformations occurred. This journey of self awareness can illuminate old patterns, beliefs structures and ideas that may have been helpful at one point, but are no longer valid. Mindfulness is the practice of paying attention on purpose in the present moment, without judgement. The practices of mindfulness, the ancient science of yoga and visual art have allowed me to change my life in a profoundly positive way. This has inspired me to empower individuals to look inward to see what they can find; to inquire, to feel, to heal and to truly be alive in each and every moment. I aspire to serve my community, to raise consciousness, to build community, to educate, empower and provide a safe space for personal growth.
Fun Facts:
I love to travel to ancient spiritual sites around the world, to connect to nature, dance and see live music. My partner is a musician in a band called Solar Circuit. I occasionally travel with his band to live-paint and network with people all over the country.
Bio:
Lindsay Jamison CYT-500, is a Yogic Lifestyle Educator and Visual Artist. She graduated from the University of the Arts in 2009 with a BFA in Sculpture and Glassblowing. She aspires to bridge visual art with ancient wisdom to teach personal empowerment practices for collective transformation.
Lindsay is certified in Inner Fire Yoga with over a thousand hours of training in hatha yoga, yin yoga, chair yoga, children's yoga, adaptive yoga, Usui Reiki Ryoho, mindfulness meditation and shamanic studies. Lindsay specializes in creating adaptive, personalized private yoga sessions for her clients. She integrates yogic lifestyle counseling, mindfulness meditation techniques, Reiki and shamanic modalities based on each client's unique interests and focus. You can find Lindsay teaching group classes at Independence Blue Cross Live and Mellow Massage & Yoga. Lindsay also teaches a variety of corporate wellness seminars in the Greater Philadelphia Area.